If you want a dental solution that can boost both the appearance and health of your teeth, your dentist can recommend at least two treatments that can suit your needs. Dental crowns and porcelain veneers both cover your teeth, offering both protection and aesthetic improvement.
While these dental fixtures have a great deal in common, they serve different purposes, among other variances. Your dentist will evaluate your smile to ensure you get the treatment that will best help your oral health. Read on to learn more about the similarities and differences between these two dental treatments.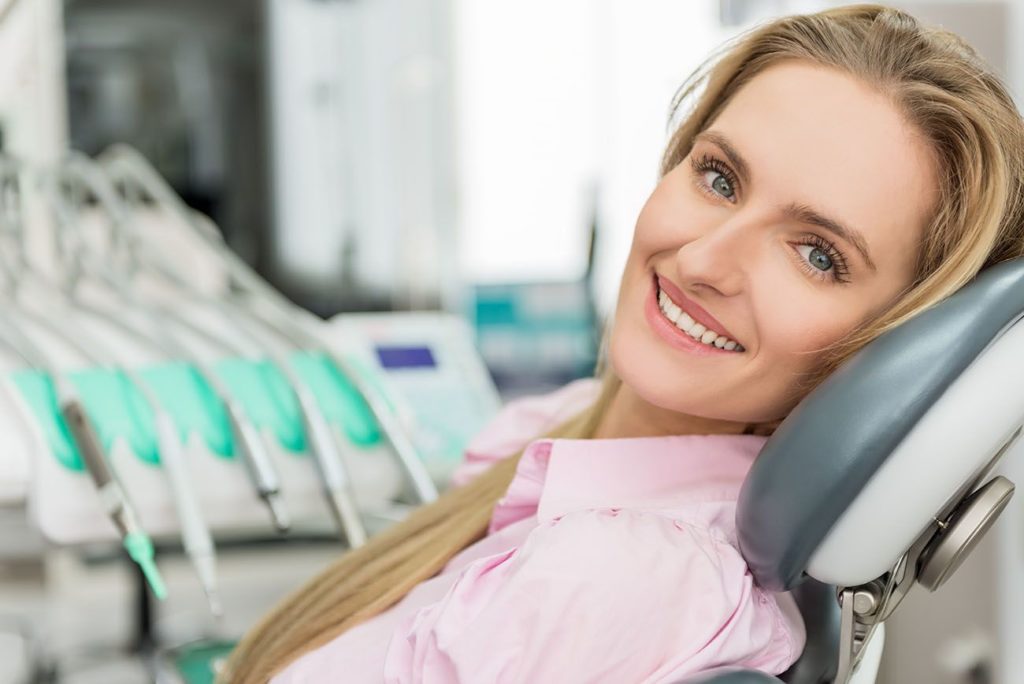 Dental Crowns vs. Porcelain Veneers
Restoring Dental Structure with Crowns
A dentist will employ a dental crown for patients who seek restoration of the health of their teeth. The ceramic cap is made on a custom basis for patients to ensure it fits properly and looks natural in the smile.
This process begins with the preparation of the tooth enamel. The dentist must remove a small amount of the tooth to make room for the cap. It seals into place using dental cement.
Patients can see a full restructuring of their teeth so that they can perform oral functions without issue. The durable material and secure fit also ensure the crown will stay in place as they chew and speak as they normally would. It can remain over the tooth for fifteen or more years with proper care.
While secure, the crown can fall off if exposed to abnormally high pressures. Contact your dentist promptly if this accident occurs. The tooth could be vulnerable to major dental damage without the shield of the dental crown.
While known for its restorative benefits, a crown can also improve the look of a tooth. Its enhanced tooth-colored appearance will cover stubborn stains and discoloration to give it the desired pearly white finish.
Enhancing Your Smile with Veneers
Porcelain veneers are cosmetic dental solutions, meaning they are designed to specifically enhance the appearance of a patient's smile. Like crowns, dentists construct veneers on a personalized basis, ensuring the color, size, and shape of the fixtures suit the patient's unique smile.
Dentists must prepare the teeth for veneers as they would with a crown. They will etch into the tooth enamel to allow the fixtures to attach more firmly. The dentist uses dental bonding to secure the veneers to the teeth. It hardens for a long-lasting hold that can last fifteen years or longer.
Like crowns, veneers might break or dislodge if exposed to pressure. Talk to your dentist if you have a habit of grinding your teeth and be careful when biting on hard items.
Veneers can have oral health benefits beyond the cosmetic too. They will amend minor tooth breakage by covering and protecting small chips and cracks in the tooth. They can also replace thinned enamel on the front of teeth, though more severe damage will need a dental crown or other restorative dental work.