Dr. Michael Courter and his team provide comprehensive dental services in Midland County. With years of experience in private practice and hours of continuing education, Dr. Courter continues to provide high-quality, modern treatment to his dental patients.
Dr. Courter's dental treatments address a wide variety of dental needs. Cosmetic dentistry enhances the aesthetics of the smile while helping patients maintain their oral health. General dental care is preventative and helps stave-off future dental problems.
Restorative dental services help repair the smile and improve overall function. Continue reading to learn more about the services you can expect in our Midland dental office.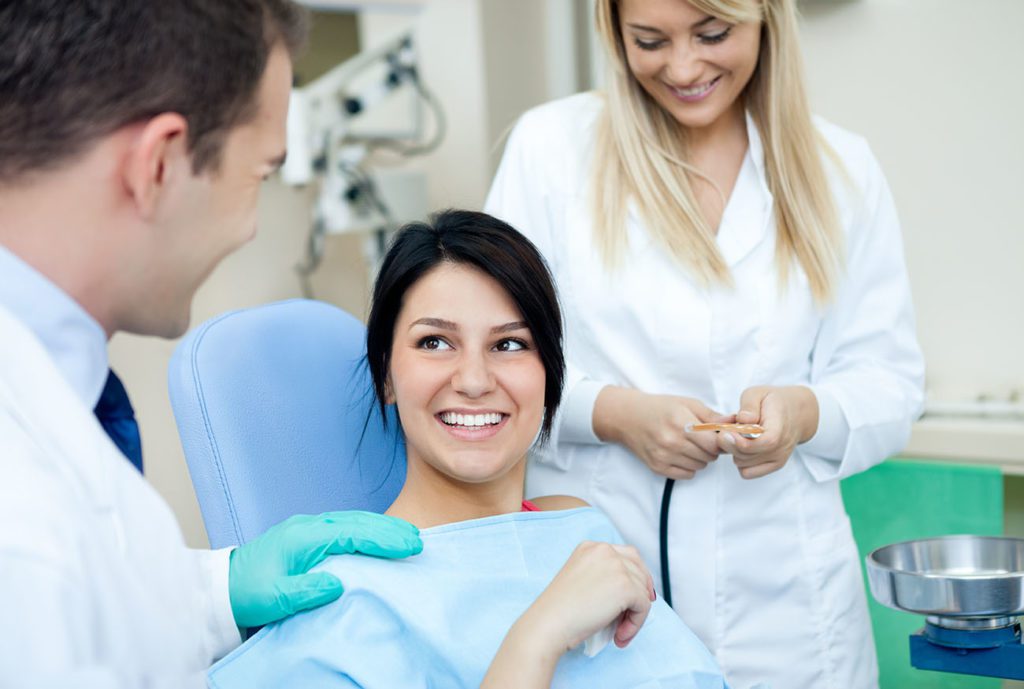 Dental Services In Midland, TX
Give your teeth the care they deserve. Are you looking to replace missing teeth with state-of-the-art dental implants? Does your child need braces in the near future? Do you just want to schedule a routine checkup and cleaning? No matter what your dental needs are, Dr. Michael C. Courter is here to listen to your concerns.
He will provide the dental services that you need in a gentle, caring atmosphere to help you feel at ease. Dr. Courter's attention to detail helps him detect oral health problems in their earliest stages. He also performs specialty procedures like dental implant placement with top-tier precision.
Cosmetic Dentistry
Cosmetic dental services enhance the look and overall health of the smile. Treatments include:
General Dentistry
General dental services helps prevent the chance of future oral health problems. Treatments include:
Restorative Dentistry
Restorative dentistry revitalizes the function and appearance of the teeth and gums. Treatments include:
Contact Our Midland Dental Office Today
Want to know more about your dental options? Contact our office! Dr. Courter serves patients in North Midland, Odessa, and all other Permian Basin areas. Call Dr. Courter at 432-287-9531 or request a dental consultation online. Please let Dr. Courter or a member of our dental or office staff know if you have any questions, and we will be glad to help you.