Do you or a loved one have dental anxiety? Does the thought of visiting the dentist, even for a routine appointment, fill you with fear?
Dental anxiety is actually very common. However, if it's actively discouraging you from attending regular checkups or seeking necessary treatment, it's a serious problem. We know how important it is to feel comfortable with your dental care.
Dr. Michael Courter provides sedation dentistry for patients in his North Midland, TX dental office. He offers nitrous oxide sedation and oral conscious sedation for patients who are nervous or have trouble sitting still. Call our dental office today to ask about sedation dentistry.
Dr. Courter aims to create a warm and friendly environment where patients can feel comfortable and relaxed during their treatments. For patients who have had a past negative experience at a dental office, or those with dental phobias, sedation can help.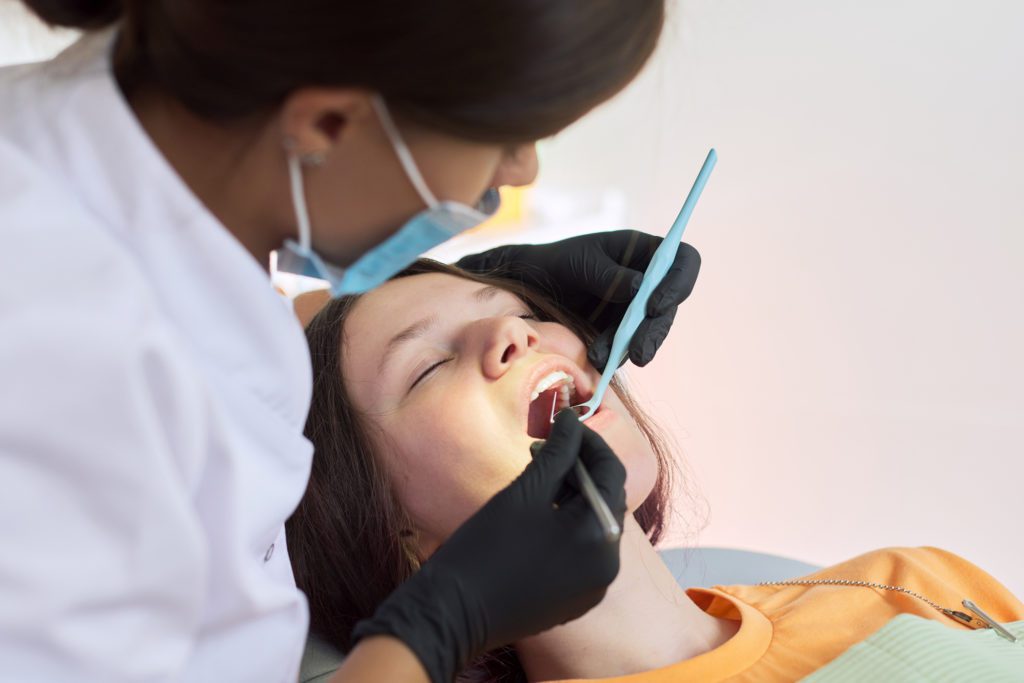 The Benefits of Sedation Dentistry
Dental sedation may be used for a variety of patients, not just those with dental fear or anxiety. Sedation benefits:
Patients with special needs or disabilities
Those with a fear of dental drills/sensitivity to loud noises
Patients with surgical or complex dental procedures
Those with severe anxiety or fear of the dentist
Contact our office if you have avoided visiting the dentist. Our friendly dental team has created a judgment-free space where patients can feel confident about addressing their dental needs. Let us know how we can accommodate you.
Common Methods of Dental Sedation
We offer two types of dental sedation to calm and relax our patients: nitrous oxide or "laughing gas", and oral conscious sedation. Continue reading to learn more about them.
Nitrous Oxide
Usually, for mild dental anxiety, nitrous oxide helps you stay calm while receiving treatment. Our dentist will place a mask over your nose so that you inhale the safe gas. You will start feeling the effects of the gas after just a few minutes. Patients often feel giggly and content during their dental procedures under nitrous oxide.
The nitrous oxide will wear off very quickly once Dr. Courter completes the procedure and removes the mask from your face. This means that you'll be alert enough to drive yourself home or back to the dental office after your appointment.
Oral-conscious Sedation
This type of sedation involves a pill, which we'll ask you to take at a certain point before the procedure. The pill will make you very drowsy, although you'll still be able to follow directions and answer questions.
With this type of sedation, patients may be conscious during treatment but will not remember anything that happened during their procedure. This can be beneficial to patients with strong dental phobias.
Patients will also not feel any pain under oral-conscious sedation. However, keep in mind that, unlike nitrous oxide sedation, you'll need another adult to drive you home after the procedure.
Contact Our Office for a Dental Sedation Consultation
Treat your dental fear and anxiety and take control of your oral health with dental sedation, a general dentistry service. Call Dr. Courter's Permian Basin dental office at 432-287-9531 or request an appointment online. Please let our team know if you have any questions or concerns about your sedation options. We will always be happy to help you.