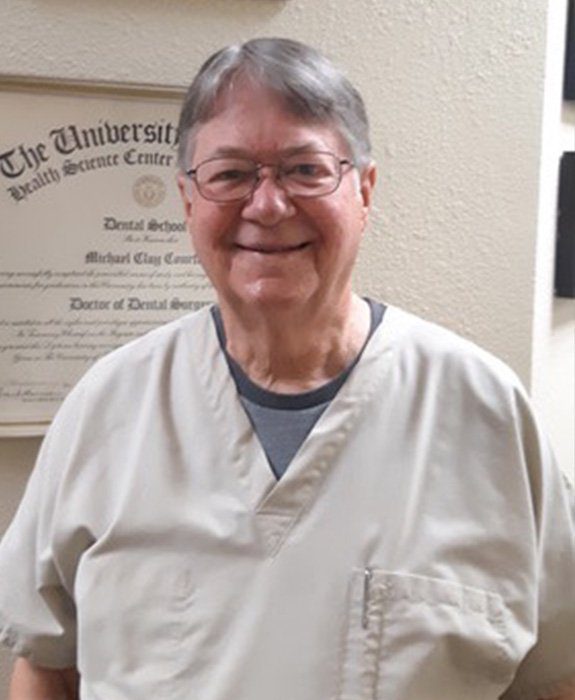 Dr. Courter is a Midland, TX native and dentist with over 40 years of experience. He started his private practice after graduating from the UT Health Science Center Dental School in 1979. Dr. Courter is a member of the Academy of General Dentistry (AGD), the American Orthodontic Society (AOS), the American Academy of Implant Dentistry (AAID), and the American Academy of Cosmetic Dentistry (AACD).
Dr. Courter continues to take post-graduate courses on facial pain, full mouth reconstructions, and orthodontics to help patients overcome TMJ and occlusion problems. He has proved his dedication to patient care with over 1,200 hours of continuing education courses on the topics of orthodontics, dental implants, and cosmetic dentistry.
Dr. Courter has five sons, four grandsons, and three granddaughters. In his spare time, Dr. Courter enjoys spending time in Childress, Lake Brownwood, and Ruidoso. He also enjoys flying, scuba diving, fly fishing, hunting, and playing golf.