If you have a vulnerable tooth, your dentist will likely recommend restorative dental treatment. A dental crown is an effective, common way to protect your smile if it has sustained damage.
The ceramic cap covers an affected tooth, shielding it from external threats and preventing further harm. Dr. Michael Courter, a dentist located in Midland, TX, lists four specific ways that a dental crown can restore and help your dental health.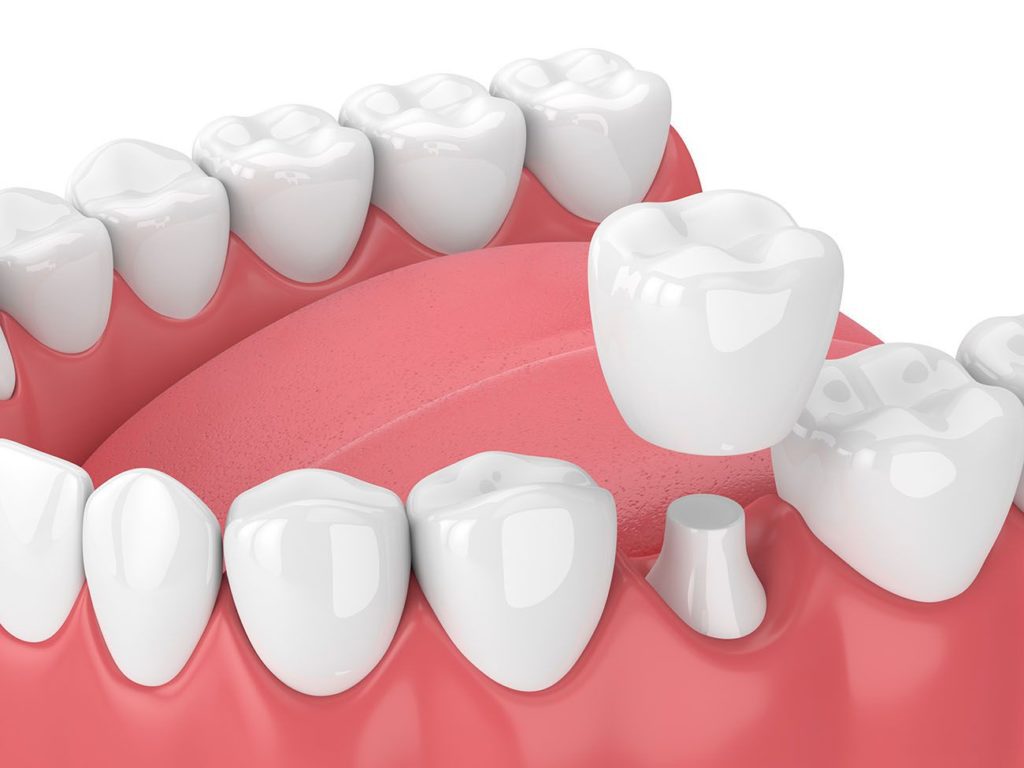 4 Benefits of Dental Crowns
Replace Thinned Tooth Enamel
Over time, enamel, the surface of your tooth, may wear away, due to poor oral hygiene habits or factors beyond a patient's control, like aging. Once it is gone, enamel cannot regrow on its own.
This could leave underlying dentin exposed, leading to painful tooth sensitivity symptoms. A dental crown can replace enamel, covering exposed dentin and alleviating sensitivity pain.
Repair Tooth Breakage
Though teeth are durable, accidents can happen that create chips, cracks, or fractures in teeth. This tooth breakage disrupts the appearance of your smile, but it can also leave teeth vulnerable to further damage like infections. A dental crown can repair this type of dental harm and prevent oral infections and other concerns.
Whiten Stained Tooth
Though you can often remove surface stains on your teeth with your oral hygiene routine, deep discoloration may need specified dental treatment to remove. You can whiten a severely stained, dull, or yellowed tooth by covering it with a dental crown.
The crown is stain-resistant and durable, so you can experience long-lasting cosmetic enhancement. It is also custom-made for a beautiful, natural-looking finish.
Cover Tooth After Oral Surgery
While dental crowns provide useful restorative benefits on their own, they can also help with other dental treatments. For instance, a crown covers a vulnerable tooth after its pulp has been removed during root canal therapy.
It also serves as a prosthetic tooth attached to an anchor in a dental implant. Its durability and full coverage make it widely useful in restorative dentistry.
Dental Crown Procedures Available in Midland, TX
Dr. Courter offers dental crown procedures and other restorative dental treatments to patients in Midland, TX. Our practice also specializes in general and cosmetic dentistry, including professional teeth whitening services. To schedule an appointment or consultation with us, contact our staff online or reach our office by phone at 432.287.9531.