Many restrictions and regulations related to the COVID-19 pandemic are being lifted. But individuals around the world are still left with heightened stress levels in the wake of the global public health crisis. Stress can lead to many medical concerns, including when it comes to oral health.
If your smile does not feel its best, its appearance may grow altered as well. If you stay aware of your habits, you can better protect your smile when you feel stressed. Read on to see three stress-related behaviors that could lead to cosmetic dental damage if you are not careful.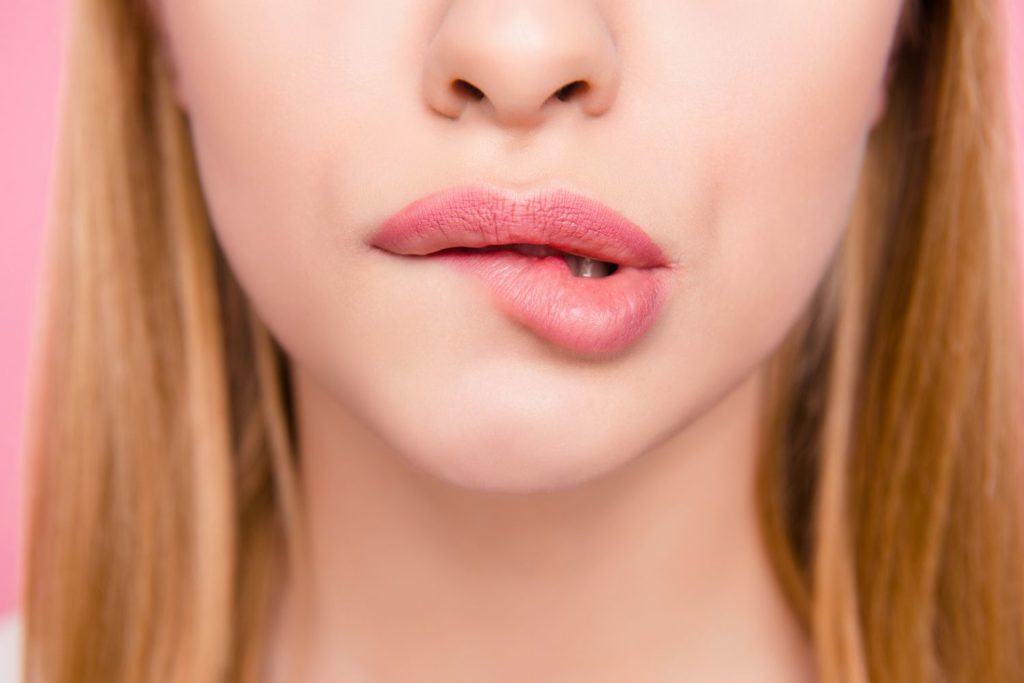 Protect Your Smile from These Stress Habits
Drinking Beverages That Stain Teeth
Stress can disrupt your sleep schedule. If you wake up feeling groggy, you might want to turn to a cup of tea or coffee for a caffeine boost to get you through your day.
But coffee and tea get their dark color from a substance called tannins. These can absorb into your tooth enamel over time, leaving stains on the surface of your teeth. You will not be able to remove this discoloration with your usual oral hygiene routine.
Adding milk to your drink or sipping through a straw may reduce the risk of tooth discoloration from these beverages. But dentists suggest limiting or avoiding these drinks to more fully protect the color of your smile. If you notice yellowing or staining in your smile, ask your dentist about their teeth whitening services.
Grinding or Clenching Your Teeth
Heightened stress adds tension throughout your body, including the muscles in your jaw. This can initiate or exacerbate a teeth grinding or clenching habit. The grating of the top teeth against the bottom teeth generates pressure that could break your teeth.
Not only will a chipped or cracked tooth impact the way that your smile looks. They will also put your smile at risk of oral infections, tooth decay, and other dental dangers. Your dentist can use restorative dental tools to repair tooth breakage.
They can also work with you to help you kick this habit. They may give you a custom-made night guard to wear as you sleep. Many people are unaware of their teeth grinding. This oral appliance can cushion your teeth against the pressure produced by unconscious bruxism.
Missing Routine Dentist Check-Ups
If you feel stressed, it may feel easier to skip a routine appointment like a teeth cleaning rather than deal with the hassle of scheduling and going to your dentist's office. But if you avoid your regular dental check-up, you will miss out on crucial preventative dental care.
During these visits, your dentist clears plaque and tartar build-up from your teeth. This way, it will not harm your tooth enamel and leave your smile irreparably damaged.
You will reduce your risk of a dental emergency if you keep up with these appointments. In the long run, continuing to see your dentist every six months will save you time, money, and stress.