Do you have a misaligned bite? Are several crooked teeth impacting the overall aesthetics of your smile? Dr. Michael Courter treats patients with crooked teeth in his Midland, TX dental office. He offers a variety of cosmetic dental treatments that can be used to improve the look and position of teeth. Porcelain veneers, dental bonding, and clear braces may be used to create a more balanced and healthier smile.
Patients with multiple moderately crooked and misaligned teeth are often more at risk of developing bite problems and tooth decay. This is because tooth misalignment changes the shape of the bite and creates more pressure and wear on different areas of the smile. It can also be difficult to thoroughly clean between crooked teeth, which often leads to a buildup of bacteria.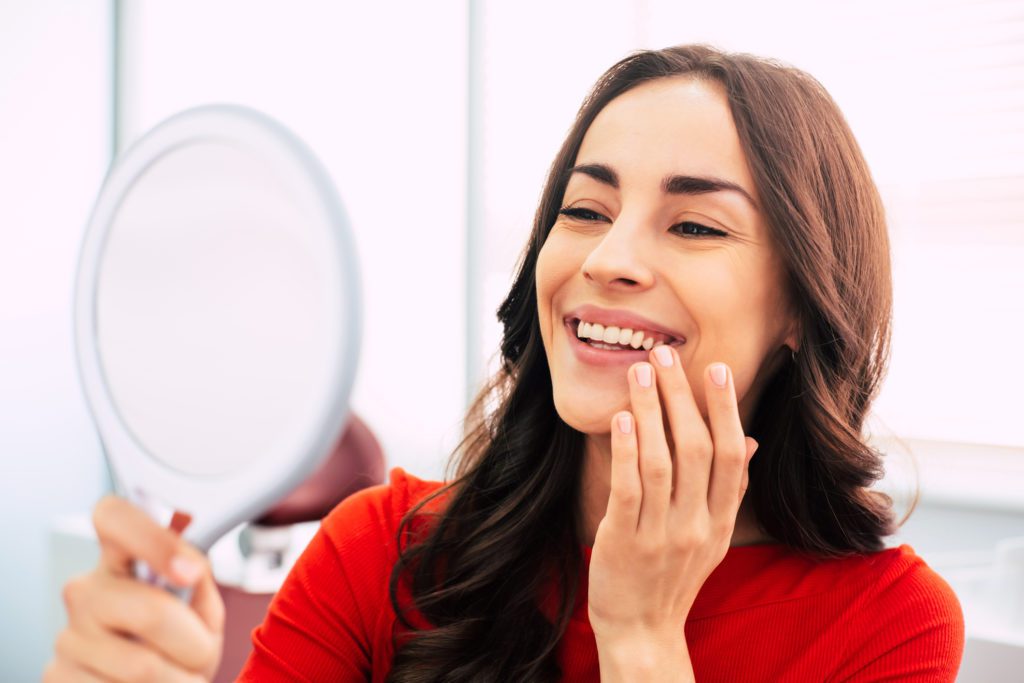 Treatments for Crooked Teeth
Discover more about each cosmetic option that can treat crooked teeth:
Porcelain Veneers: Dental veneers are thin shells of porcelain ceramic that are bonded to the front of teeth. They are a permanent option that can help create a straighter and more uniform look for patients with several slightly crooked teeth. Because dental veneers are made of porcelain, they reflect light and have the appearance of natural teeth.
Dental Bonding: Tooth bonding treatment uses a biocompatible material that is molded directly onto prepared teeth. This material is bonded with a curing light and polished to blend in with the look of the natural smile. Dental bonding can not only create straighter-looking teeth but can also address dental injuries.
ClearCorrect: Clear aligners are an alternative to metal braces that can straighten teeth gradually yet comfortably. With ClearCorrect, patients can enjoy the foods they love without restrictions and thoroughly clean their teeth and gums. This is because ClearCorrect aligners are removable. Compared to traditional braces, ClearCorrect aligners offer a more discreet and more comfortable way to realign the smile.
Request a Dental Consultation
If you want to straighten your crooked teeth, call Dr. Courter at 432-287-9531 or schedule a dental appointment online. Please let us know if you have any remaining questions and we will be happy to assist you.